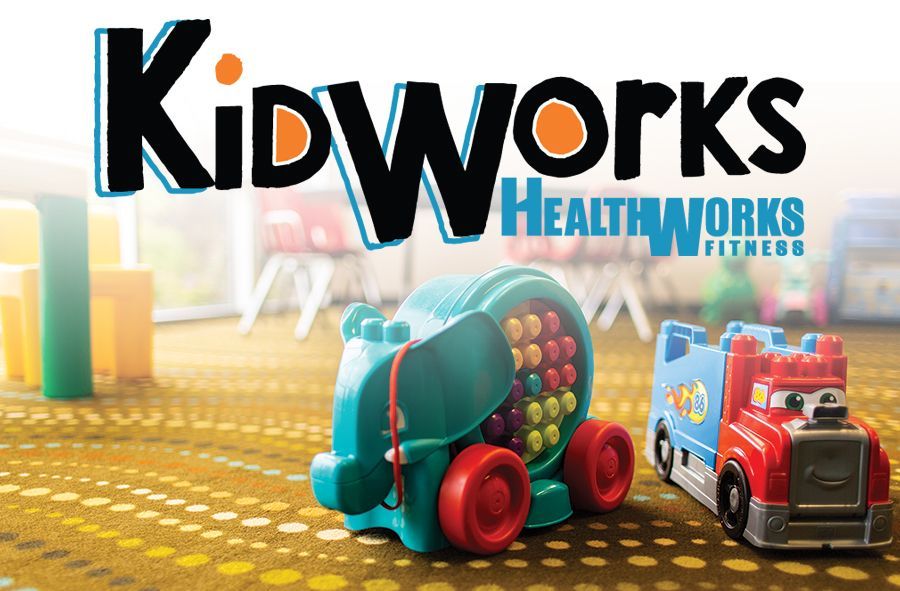 Updated KidWorks Rules and Parent Handbook
We offer a fun and safe place for children ages 3 months to 9 years to play while you enjoy your workout. Our KidWorks staff are CPR and First Aid Certified and ready to care for your child's needs.

Our KidWorks Rules have recently been updated and will go into effect on March 6, 2023. If your children attend KidWorks, please take a few minutes to read the following:
The following are new rules for KidWorks and have been put in place for the safety of your children:
Reservations will be required for children to attend and are offered in 30-minute increments.
Reservations can be made by calling or stopping by the front desk.
Reservations can be scheduled a full week in advance.
KidWorks will have a limit of 10 children at one time.
We will allow no more than 3 children under the age of 1 in KidWorks at one time.
*Reminder* Children are allowed to be in KidWorks for no longer than 2 hours.  

A KidWorks Personal Record is kept on file for your child. If you have not filled out this form for your child, please stop at the front desk to complete one on your next visit to HealthWorks.
KidWorks is available for members and guests. $4 guest fee for non-members. 
Ages 3 months - 9 years
Monday - Thursday
8:00am-2:00pm
4:00pm-7:00pm
Friday
8:00am-2:00pm
Saturday
8:00am-Noon
Sunday
Closed