Free Event: Group Fitness Launch & Open Gym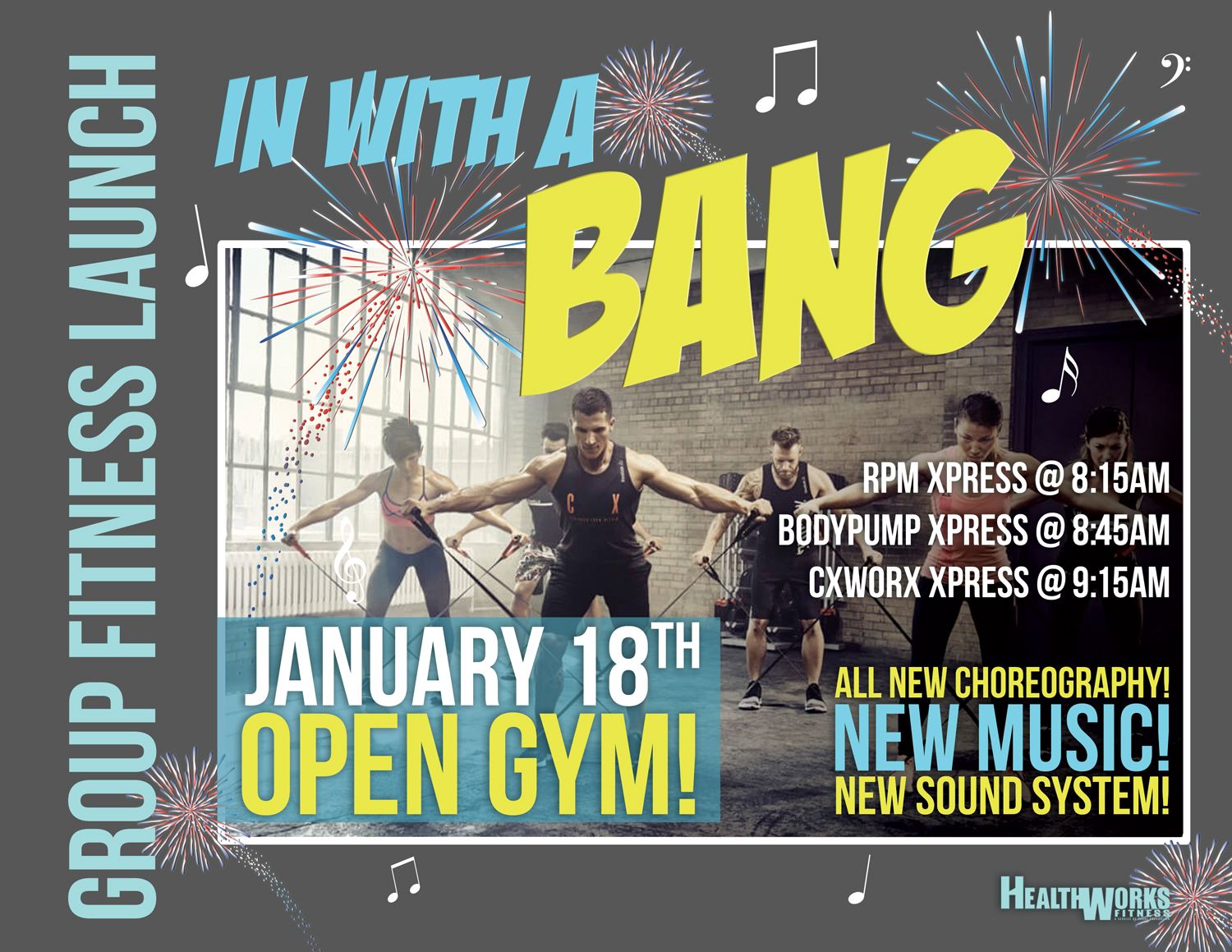 "In with a BANG!"
Join us for our Group Fitness Launch! Bring all you family and friends - open gym, so everyone can work out for free!
We will have RPM xPress at 8:15am, BodyPump xPress at 8:45am, and CXWORX xPress at 9:15am.
ALL NEW CHOREOGRAPHY!
NEW MUSIC!
NEW SOUND SYSTEM!